Tuesday, March 16, 2021 / by Jeannette Johnson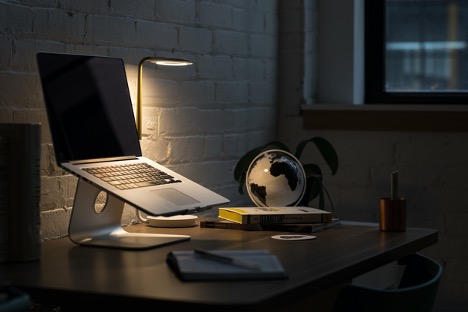 Image via Burst

When your home-based business has outgrown your home, does that mean it's time to buy or lease an office space? Not necessarily. If you enjoy working from home, you can continue reaping the benefits by finding a different home that better accommodates your work and life.
The Sadle Home Selling Team thrives on helping our clients get the most out of their real estate experiences. That's why we've provided some information and advice on how you can successfully navigate the process of moving to a new home while still operating your business.
Evaluate Your Needs
When considering what kind of home you need, you must factor in anything that will allow you to work productively and your family to live comfortably. Do you need more square footage, a different layout, or both? Do you need to be located near the city so that clients have easy access to your business, or would your family prefer to live in the suburbs or country?
Also, consider what your future needs may be. How much growth do you want your business to experience over the next ten years? Do you plan on having kids (or more kids)?
Depending on where you want to live, you may find a home on the market that is ideal for your needs. Survey prices and different neighborhoods to get a feel for what's out there. If you can't seem to find the right fit, it's worth looking into building a custom home. A new home build can be a cost-effective option, and you can tailor the design to your specific needs. Just be sure to hire a good team if you go this route; otherwise, you could invest in a build that you're unhappy with.
Hire an Agent
When it comes to buying a home, there are several steps that you need to take to ensure a smooth and successful process. One of your first tasks will be to hire a reliable real estate team. For example, an expert agent from The Sadle Home Selling Team can meet with you to discuss your needs, help you find the perfect home, help you negotiate the purchase price, and much more. Any costs related to hiring a professional agency will be well worth the time, energy, and stress it saves you.
Get Pre-Approved
Another step you will need to take is to get pre-approved for a mortgage. Though pre-approval doesn't guarantee that you will secure a loan, it can reveal what type of loan you can potentially get. You can then use that information to modify your budget as needed. Moreover, pre-approval proves to sellers that you are creditworthy, and it can move along the buying process faster.
Establish a Limited Liability Company (LLC)
Throughout the moving process, it's critical not to forget about your business. This is a great time to ensure that you have the right business structure in place. If you've yet to set up a business structure or you are operating as a sole proprietor, consider setting up an LLC. Not only will this help protect your assets, but it will also provide significant tax benefits, among other perks. If you plan to form an LLC, make sure you understand the state regulations. To help you navigate the process, tap into the services of an online registered agent.
Hire Professional Movers
Lastly, moving is another task to consider hiring out. You have a lot going on as a business owner, and moving will only add more to your to-do list. Hiring professional movers to take care of transporting all of your belongings to your new home will give you much less to think about. It will make the experience less overwhelming for everyone in your family. Just make sure they move your home office items early in the process so that you can maintain business operations!
Outgrowing your home is something to celebrate, but it's also something to address quickly. Remember the tips above as you look for a home that suits your working and living needs. Both your business and family will be set to thrive for years to come!
Are you looking for a top-notch real estate sales team to help you find the perfect Portland home? Contact The Sadle Home Selling Team at 503-828-9551.

---